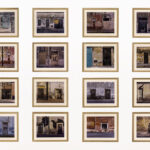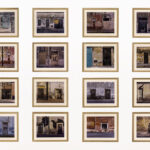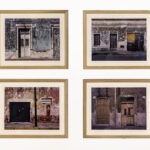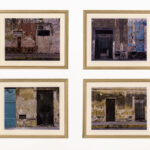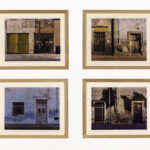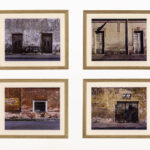 "Merida", Series of 16 Photographs by Sean Scully, circa 2001, Mexico (TX0106)
"Merida", by Sean Scully The complete series of 16 C-print photographs Signed and numbered on the cover page with a "Certificate of Authenticity". The photographs were taken by Sean Scully in Merida, Mexico in 2001, and were then printed in a limited edition in New York in 2002, circa 2001, Mexico Individually framed Edition: 6/16 aside from two artist's proofs marked "AP" Dimensions unframed: 11 inches x 13 inches Dimensions framed: 15 inches x 18 inches Sean Scully (born 30 June 1945) is an Irish-born American-based artist working as a painter, printmaker, sculptor and photographer. His work is held in museum collections worldwide and he has twice been named a Turner Prize nominee. Moving from London to New York in 1975, Scully helped lead the transition from Minimalism to Emotional abstraction in painting, abandoning the reduced vocabulary of Minimalism in favor of a return to metaphor and spirituality in art. Scully has also been a lecturer and professor at a number of universities and is highly regarded for his writing and teachings, collected in the 2016 book, Inner: The Collected Writings and Selected Interviews of Sean Scully.
DIMENSIONS
H 15 in. x W 18 in. x D 1 in.
H 38.1 cm x W 45.72 cm x D 2.54 cm